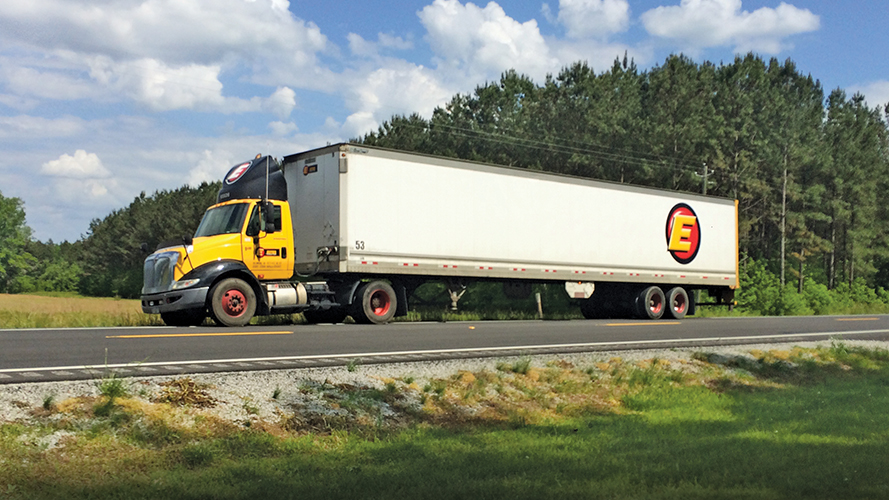 RICHMOND, VA—At Estes, we're proud to be a carrier our customers can count on, and we're committed to enhancing the shipping experience for those who put their trust in us every day. That's why we're proud to invest in technology, resources, and equipment that make it even easier to ship with us—particularly during these extraordinary times.
In order to continue delivering the reliable freight solutions and exceptional shipping experiences our customers have come to expect of us these past 90 years, Estes will be implementing a General Rate Increase (GRI) on February 1, 2021. This GRI will help offset the rising costs of technology, but it will also help us account for the growing costs of maintaining a stable operational structure, driver recruitment and retention, our employee base, and company-wide safety protocols related to the COVID-19 pandemic.
The overall impact will be 4.6%, with specific lanes adjusted based upon operational needs. The increase will apply to shipments moving under Estes' current EXLA 550 base rates and minimum charges within the U.S. and cross-border with Canada. Certain accessorial charges in Estes' EXLA 105 rules tariff will also increase.
Effective January 4, 2021, Estes' California Compliance Surcharge will also be increased to $11.00 per shipment, due to the rising administrative cost of operating in the state of California. This applies to customers with pricing structures tied to the company's EXLA 105 Rules Tariff.
Customers can view updated rates for the EXL 550 tariffs by visiting My Estes. The new EXLA rules tariff will also be available on the estes-express.com website.
We appreciate our customers' support as we continue to enhance our technology, build our resources, and invest in the equipment necessary to better meet their evolving freight transportation needs. As always, we thank you for choosing Estes.
Signed,
Richard G. Ellis
Vice President, Pricing