Level2 Logistics Wins Award from The Home Depot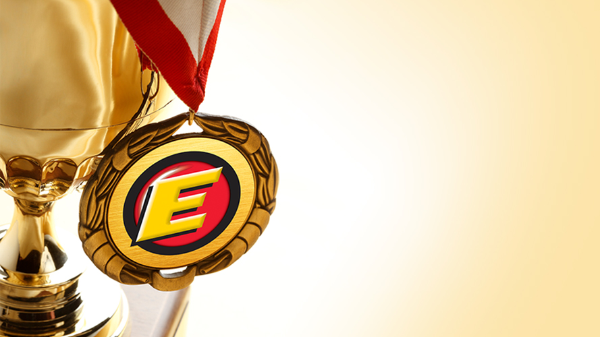 RICHMOND, VA—Estes Level2 Logistics, a division of Estes Express Lines, recently received the 2018 Deliver From Store Carrier of the Year award from The Home Depot, the world's largest home improvement specialty retailer.
This award recognizes Level2 Logistics' success with flatbed and box truck deliveries from The Home Depot's store network. We were also chosen because of our operational performance and collaboration on various initiatives. Estes' President and CEO Rob Estes accepted the award at The Home Depot's annual carrier council meeting in Atlanta.
"It's quite an honor to receive this recognition from The Home Depot," he said. "Serving them and their customers is a pleasure, and we appreciate our role in The Home Depot's ongoing success."
Estes and its divisions have also won previous awards from The Home Depot. Level 2 Logistics was the 2017 Carrier of the Year in the Store Delivery category, and Estes is a repeat LTL Carrier of the Year recipient.
About Estes Express Lines

The nation's largest privately owned freight transportation carrier, Estes is a go-to provider of end-to-end transportation and custom logistics services. Through a vast regional, national, international, and global footprint, Estes' comprehensive solutions include Less Than Truckload, Volume LTL, Truckload, Time-Critical Guaranteed, and Final Mile. Backed by nearly 90 years of industry expertise and financial stability, Estes delivers a better customer experience through flexibility and improved technology to best meet rapidly changing freight transportation needs. The Richmond, VA-based fourth-generation company operates one of the newest fleets in the industry, and understands that its nationwide team of over 18,000 employees is one of its strongest assets.