President's Letter - February 2021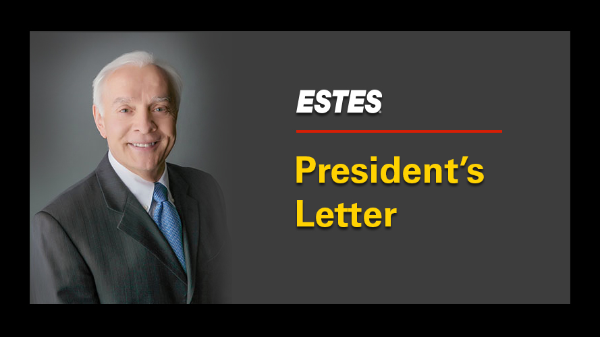 2020 was an extraordinary year. One that challenged our entire industry to keep America's freight moving, while navigating the complex circumstances of a global pandemic. As we move into 2021, I'm not only excited for what the future holds, but so proud of Estes and all we've done to keep our employees safe, while remaining alert and responsive to the needs of the people we serve.

Even as we confronted the many challenges presented by the COVID-19 pandemic, Estes has continued to grow. We've opened several new terminals in strategic locations across the country, and have plans to continue expanding our network in 2021 and beyond. We're also updating our existing facilities, and investing in new equipment and drivers to help us move freight more efficiently, particularly in areas with high demand.

In addition to growing our network, we continue to honor our commitment to eco-sustainability. We continue to invest in green initiatives that are shaping the future of freight transportation, such as solar-powered terminals, electric forklifts, and Renewable Natural Gas (RNG) trucks. And we have many exciting technology enhancements coming this year to improve our customers' online experience, and make it even easier for them to do business with us.

As we move into this new year, I'm more convinced than ever of the value of our work, and proud that Estes continues to be a carrier that today's shippers can count on. I'm looking forward to all the growth I know 2021 will bring, and am grateful for the opportunity to continue developing responsive freight solutions so our customers can focus on what matters most.