The State Of The LTL Industry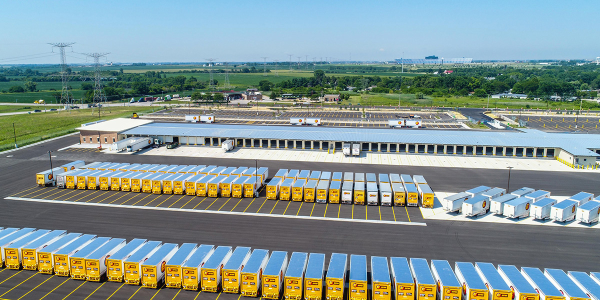 The LTL freight transportation industry continues to experience unprecedented capacity issues.
These challenges are expected to build and multiply over the coming months, as the pandemic, driver shortages, the accelerated growth of the e-commerce industry, and the impending stimulus package are working together to create disruptive ripple effects across the entire LTL industry.
These unprecedented factors, and the timing with which they're hitting the LTL industry, are having never-before-seen impacts on our nation's freight, such as:
Home deliveries at an all-time high, due to the rise in e-commerce
The overburdening of Truckload and Parcel networks, resulting in the diversion of high volumes of additional freight into the nation's LTL networks
Extraordinary backups at ports with inbound international freight, causing widespread drayage and rail capacity issues
The impact of COVID-19 on the hiring process, and the challenges faced by carriers when trying to hire additional drivers and dockworkers
What Is Estes Doing?
In the fall of 2020, when it became very clear to us that these capacity challenges were going to continue to intensify as we headed into the spring season, Estes launched a strategy to prepare for what we believed would be an unprecedented, industry-wide freight event.
By ramping up our investment in the equipment, personnel, and resources necessary to help curb these industry-wide challenges, we've been able to:
Open 4 new terminals and add 128 doors in 2020, with more than 850 additional doors planned for 2021
Purchase 1,050 tractors, an increase of over 15% to current fleet, and 3,800 trailers, an increase of 12% to our current trailer fleet
Hire 400 drivers year to date, with plans to add another 1,000 over the next 5 months
Improve technology to provide our customers with more detailed, real-time freight visibility, like Estimated Delivery Time and Stops Away, through our Shipment Tracking application
At Estes, we want to be a carrier our customers can count on, especially during difficult times like this. We believe that by working with our customers to face these unprecedented challenges we can continue to minimize their impact, and, as always, keep their freight moving.