West Houston's LTL Freight Shipping Experts
Terminal:  West Houston - WHO (156)
Address:   1919 Collingsworth Street, Houston, TX 77009
Next-Day Transit Map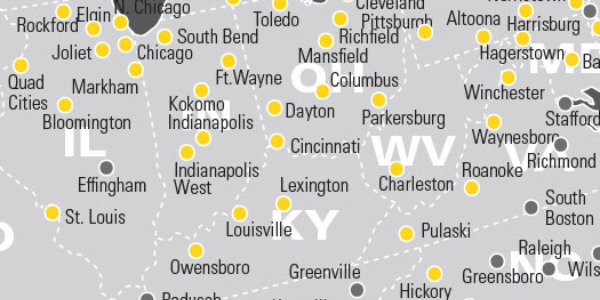 See Our Coverage
Estes is going bigger and better in Texas
We've also invested in a network expansion to deliver an improved shipping experience throughout Texas. As part of this expansion, Estes has enhanced Texas service by:
Opening two new terminals in the DFW Metroplex and relocating our San Antonio facility
Increasing our Texas terminal door count by nearly 50% since 2020
Increasing our Texas tractor count by more than 60% and our trailer count by more than 30% since 2021
Need to move that freight? Estes handles it all:
No matter your needs, you can count on our dedicated employees, advanced digital solutions, and award-winning service to help simplify your shipping experience and keep your freight moving.
Contact us today, and we'll show you why West Houston trusts its freight shipping to Estes.