Environmental Stewardship
As the nation's fourth largest LTL shipper, Estes is committed to providing top-of-the-line transportation solutions while still remaining a good steward of the Earth. That's why we:
Committed to becoming the first LTL carrier to participate in the 2022 inaugural year of Remora's carbon capture pilot program
Were one of the first trucking companies to join the Environmental Protection Agency's SmartWay Transport Partnership in 2004
Continue to expand our fleet of alternative fuel vehicles and electric forklifts
Implement strategies to reduce, reuse, and recycle in our day-to-day logistics
Invest in solar energy as a nonpolluting, renewable resource
Reduce emissions by using newer equipment and route optimization technology
At Estes, we've got our eyes on the road and the environment. Explore the following tabs to discover the many ways we're investing in tomorrow through our commitment to eco-sustainability.
Eco-Friendly Freight Solutions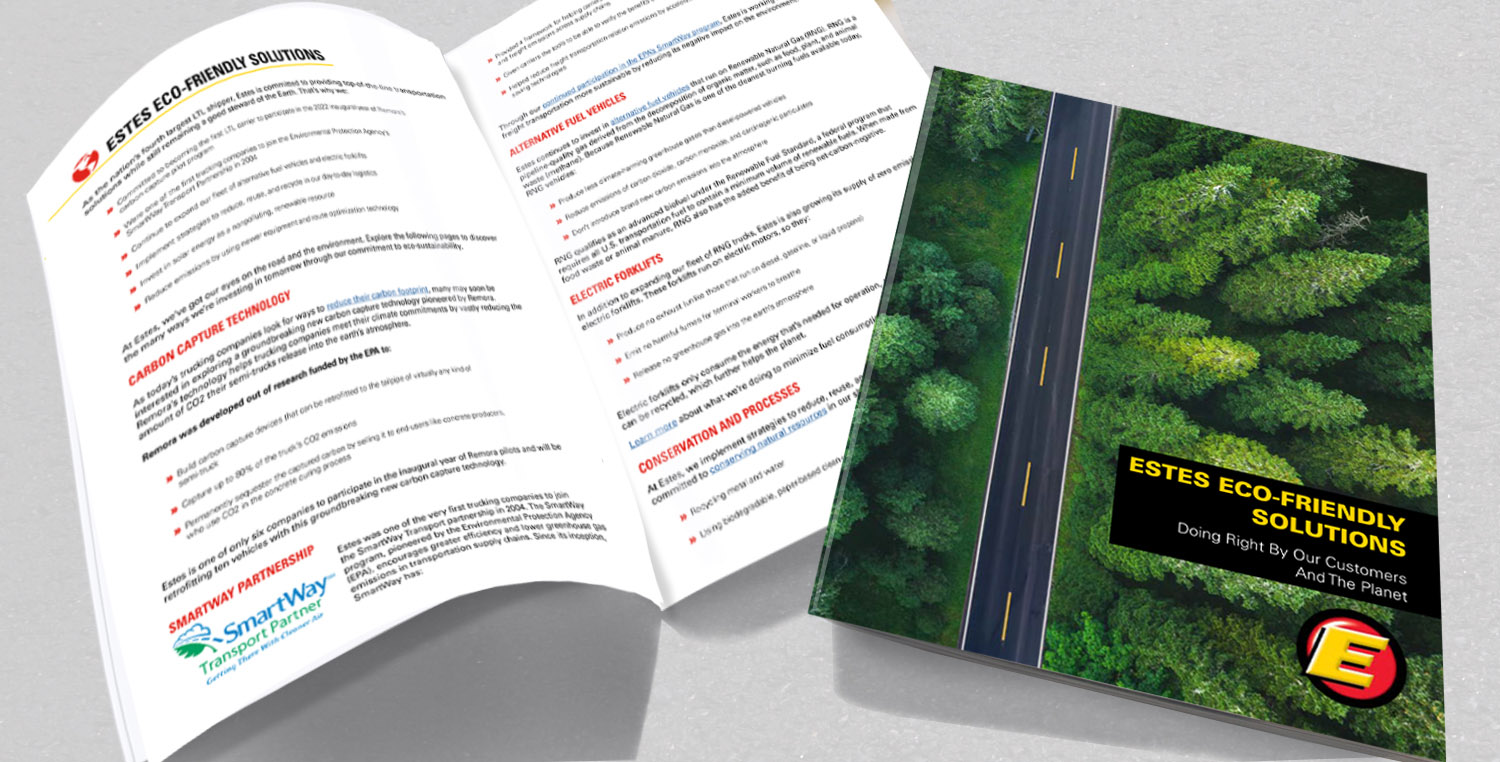 Learn about our commitment to doing right by our customers–and the planet.