Estes Expands Terminal Network to Over 10,000 Doors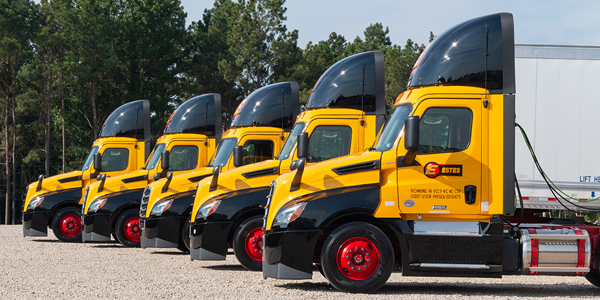 Richmond, VA—Estes has expanded its terminal network to over 10,000 doors so far in 2021, and the nation's largest, privately-owned freight carrier isn't stopping there.
Despite the LTL industry's continued capacity challenges, Estes has experienced exceptional growth this year. By continuing to invest in the equipment, personnel, and resources necessary to keep America's freight moving in 2021, Estes has:
Opened 850 new terminal doors
Hired more than 500 drivers
Purchased 1,200 new tractors and 3,800 trailers
"We are committed to taking care of our customers" says Estes President and CEO Rob Estes, "and one of the main ways we're doing that is by investing in the future. I'm so proud of the growth we've already experienced this year, and am excited to see how our continued expansion helps us do an even better job of serving our customers."
About Estes
Estes is the largest, privately-owned freight carrier in North America. As an asset-based transportation provider with a global footprint, Estes always goes the extra mile to deliver reliable freight solutions and exceptional service that keep its customers coming back. Ethical and honest, with over 90-years of freight shipping expertise, Estes has worked through the decades to build a robust fleet and vast network of over 10,000 doors and 265 terminals nationwide. And the company's comprehensive transportation solutions are backed by its continued investment in technology resources, as well as the support of over 20,000 fiercely committed employees. Estes offers comprehensive freight shipping solutions, including Less Than Truckload (LTL), Volume and Truckload, Time Critical Guaranteed, Custom Shipping and Logistics, and Final Mile.