Estes Leaders Serve as Expert Panelists at Virtual SMC³ Summit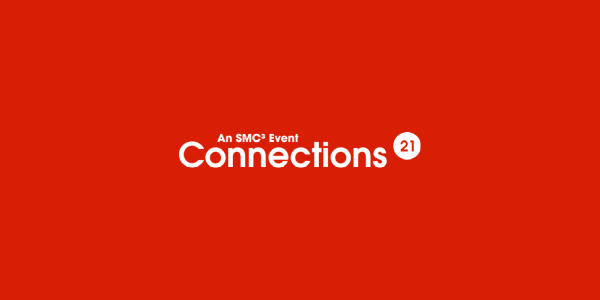 Richmond, VA—Estes executives shared their insights last week as expert panelists at the SMC³ Connections 2021 Conference. The three day virtual event featured presentations from industry leaders on collaborative supply chain intelligence, and was hosted by SMC³, one of the leading less-than-truckload data and solutions providers in North America.
Vice President, Process Improvement Webb Estes spoke about the many ways the COVID-19 pandemic and subsequent capacity challenges have transformed the transportation industry. For Estes, increasing capacity through the expansion of its nationwide terminal network remains a top priority. "We're a 'yes' company—we love to say 'yes,' and due to the capacity challenges we've had to say 'no' more recently," said Estes. "If we can collaborate and find ways to create capacity, it allows us to say 'yes' more, and that's in our DNA." Estes said the company is working hard to build out its terminal network, particularly near U.S. seaports, and continues to hire more drivers and employees to keep freight moving.
At an innovative technology roundtable, Estes Chief Information Officer Todd Florence spoke about why the current focus on emerging technology makes it an exciting time to work in freight transportation: "The industry is experiencing a digital evolution," Florence said. "And at Estes, we're investing in technology that helps provide our customers with better visibility, analytics, and interconnectivity." It's through these investments, Florence noted, that Estes continues to build an organization that's dynamic, flexible, and responsive to the ever-changing needs of its customers.
Estes Vice President, Administration Tad Blackburn also offered his insights into the role accurate billing plays in fostering a positive customer experience, and how a clear and accurate Bill of Lading is a critical to that process. If a shipment isn't billed properly, or it's billed to the wrong company, that doesn't just mean more work for the carrier, Blackburn said. It also means "customers won't have access to the freight visibility they need. It's really important that we get off on the right foot so all the other processes can fall into place for both the carrier and the customer."
About Estes
Estes is the largest, privately-owned freight carrier in North America. As an asset-based transportation provider with a global footprint, Estes always goes the extra mile to deliver reliable freight solutions and exceptional service that keep its customers coming back. Ethical and honest, with over 90-years of freight shipping expertise, Estes has worked through the decades to build a robust fleet and vast network of over 10,000 doors and 265 terminals nationwide. And the company's comprehensive transportation solutions are backed by its continued investment in technology resources, as well as the support of over 20,000 fiercely committed employees. Estes offers comprehensive freight shipping solutions, including Less Than Truckload (LTL), Volume and Truckload, Time Critical Guaranteed, Custom Shipping and Logistics, and Final Mile.
About SMC³
SMC³ is the leading provider of data, technology and education as an integrated solution to the freight transportation community. Best known for its CzarLite, Bid$ense and RateWare XL solutions, the company serves thousands of shippers, carriers, logistics service providers and freight-payment companies with logistics technology solutions spanning the entire shipment lifecycle. SMC³ also partners with leading transportation software developers for complete interoperability.