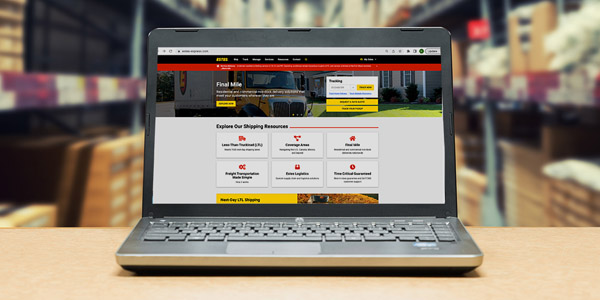 PALO ALTO, Calif.—Estes has been named a finalist in Ventana Research's 15th Annual Digital Leadership Awards. These prestigious awards are designed to spotlight organizations and individuals that use technology to advance business and IT. "We're proud to be recognized for our efforts to ensure Estes customers have access to their own real-time data," says Estes VP of process improvement, Webb Estes. "Through our commitment to delivering real-time data consistency, we're simplifying the shipping operation for our customers and making it possible for them to create customizable reports that give them a real-time snapshot of all the data they want to see."
Read more about the Ventana Research's Digital Leadership Awards and how Estes is using technology to make freight shipping easier.
About Estes
Estes is the largest, privately-owned freight carrier in North America. As an asset-based transportation provider with a global footprint, Estes always goes the extra mile to deliver reliable freight solutions and exceptional service that keep its customers coming back. Ethical and honest, with over 90 years of freight shipping expertise, Estes has worked through the decades to build a robust fleet and vast network of over 10,000 doors and more than 270 terminals. And the company's comprehensive transportation solutions are backed by its continued investment in technology resources, as well as the support of more than 22,000 fiercely committed employees. Estes offers comprehensive freight shipping solutions, including Less Than Truckload (LTL), Volume and Truckload, Time Critical Guaranteed, Custom Shipping and Logistics, and Final Mile.