Estes Named Top 100 Trucking Company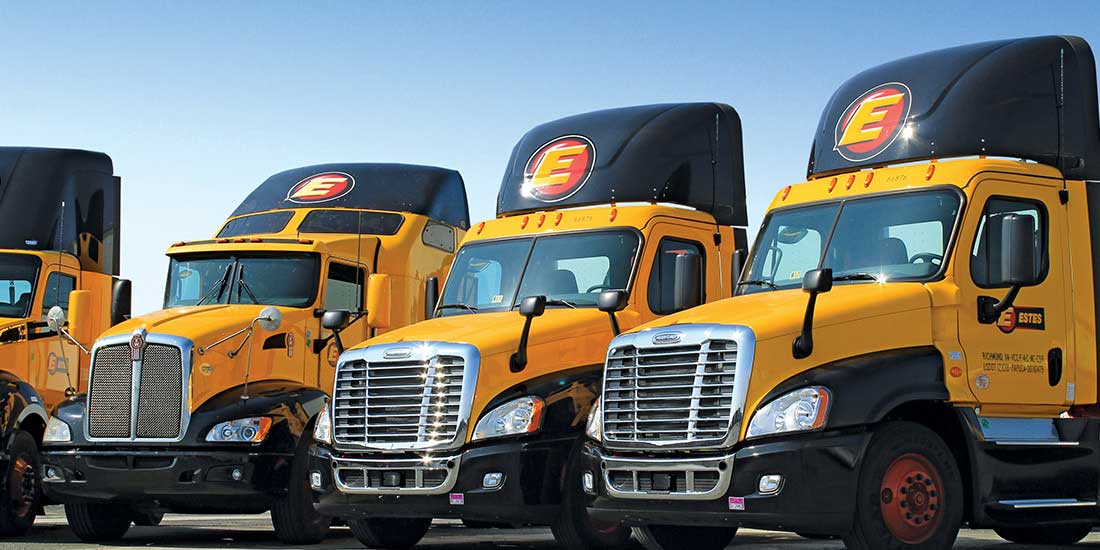 Richmond, VA—Estes has been named one of Inbound Logistics' Top 100 Truckers for 2021. This list recognizes freight service providers who have a proven track record of meeting their customers' unique, evolving freight transportation needs.
Click here to learn more about Inbound Logistics' Top 100 Truckers List for 2021.
About Estes
Estes is the largest, privately-owned freight carrier in North America. As an asset-based transportation provider with a global footprint, Estes always goes the extra mile to deliver reliable freight solutions and exceptional service that keep its customers coming back. Ethical and honest, with over 90-years of freight shipping expertise, Estes has worked through the decades to build a robust fleet and vast network of over 10,000 doors and 265 terminals nationwide. And the company's comprehensive transportation solutions are backed by its continued investment in technology resources, as well as the support of over 20,000 fiercely committed employees. Estes offers comprehensive freight shipping solutions, including Less Than Truckload (LTL), Volume and Truckload, Time Critical Guaranteed, Custom Shipping and Logistics, and Final Mile.
About Inbound Logistics
Since its inception in 1981, Inbound Logistics' educational mission is to illustrate the benefits of demand-driven logistics practices, give companies the knowledge to help them match the inbound flow of materials to their demand, and align their business process to support that shift. Inbound Logistics offers real-world examples and decision support to guide businesses to efficiently manage logistics, reduce and speed inventory, and offset rising materials and logistics costs, supporting business scalability and change management across their value chain. More information about demand-driven logistics practices is available at www.inboundlogistics.com.