Estes Partners With Spireon To Improve Service and Efficiency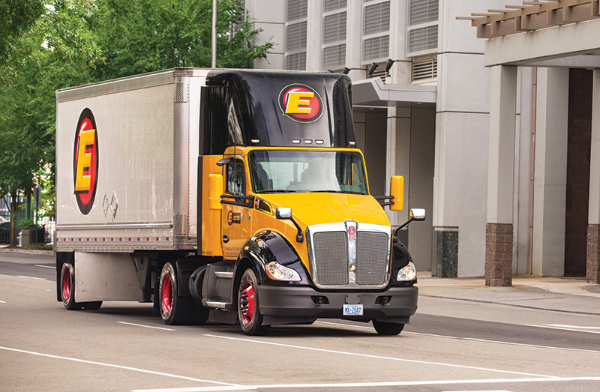 Richmond, VA—Estes has partnered with vehicle intelligence company, Spireon, to deploy their best-in-class FleetLocate trailer management solution across the company's fleet of nearly 40,000 trailers, containers, and converter dollies.
Read more about how this GPS trailer tracking software will help Estes improve operational efficiency and provide enhanced service to its LTL customers.
About Estes
Estes is the largest, privately-owned freight carrier in North America. As an asset-based transportation provider with a global footprint, Estes always goes the extra mile to deliver reliable freight solutions and exceptional service that keep its customers coming back. Ethical and honest, with over 90-years of freight shipping expertise, Estes has worked through the decades to build a robust fleet and vast network of over 10,000 doors and 265 terminals nationwide. And the company's comprehensive transportation solutions are backed by its continued investment in technology resources, as well as the support of over 20,000 fiercely committed employees. Estes offers comprehensive freight shipping solutions, including Less Than Truckload (LTL), Volume and Truckload, Time Critical Guaranteed, Custom Shipping and Logistics, and Final Mile.
About Spireon
Spireon, the Vehicle Intelligence Company, is the leading provider of aftermarket telematics solutions in North America. By equipping cars, trucks, trailers and other mobile assets with GPS devices and sensors, Spireon turns any vehicle into a connected vehicle. Award-winning products GoldStar, Kahu and FleetLocate deliver 24×7 asset visibility and actionable insights to auto dealers, lenders, transportation companies, service fleet managers, rental car companies and consumers to increase safety and productivity, boost profits and protect assets. Spireon's NSpire IoT platform powers all Spireon solutions, supporting nearly 4 million active subscribers and processing more than 1 billion data events each month. Learn more at www.spireon.com.