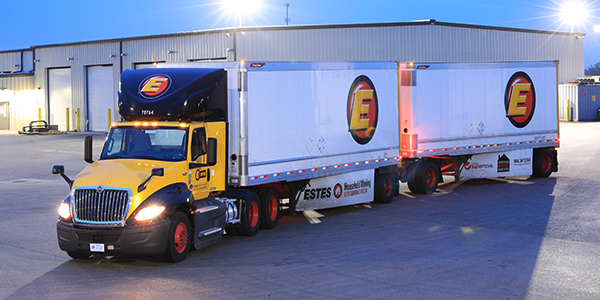 Estes is proud to be the first major LTL carrier to deploy trailer tracking across its vast nationwide fleet of nearly 40,000 trailers, containers, and converter dollies.
Through its partnership with vehicle intelligence company, Spireon, Estes is installing this GPS technology to help automate and optimize a range of pickup and delivery processes.
Read more about how Estes' continued investment in GPS technology is improving operational efficiency and helping the company provide even better service to its LTL customers.
About Estes
Estes is the largest, privately-owned freight carrier in North America. As an asset-based transportation provider with a global footprint, Estes always goes the extra mile to deliver reliable freight solutions and exceptional service that keep its customers coming back. Ethical and honest, with over 90-years of freight shipping expertise, Estes has worked through the decades to build a robust fleet and vast network of over 10,000 doors and 265 terminals nationwide. And the company's comprehensive transportation solutions are backed by its continued investment in technology resources, as well as the support of over 20,000 fiercely committed employees. Estes offers comprehensive freight shipping solutions, including Less Than Truckload (LTL), Volume and Truckload, Time Critical Guaranteed, Custom Shipping and Logistics, and Final Mile.