Estes Ranked Fourth Largest LTL Carrier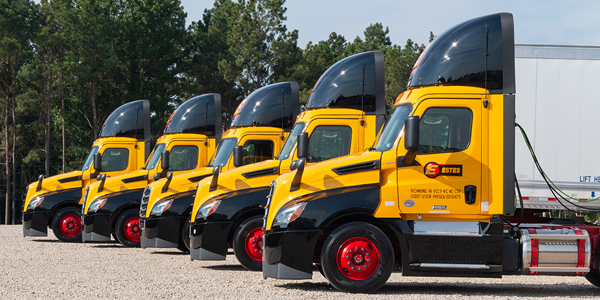 Richmond, VA—Estes has been ranked the nation's fourth largest standalone LTL carrier by The Journal of Commerce, in its Top 25 U.S. LTL Carrier Rankings.
Estes, which is also the nation's largest privately owned carrier, had the fastest rate of organic growth of any of the top 25 carriers in 2020. This growth is attributed, in large part, to the rise in home deliveries during the COVID-19 pandemic, and Estes' ability to remain nimble and flexible to the evolving needs of its Final Mile customers.
"The online retail landscape has seen significant changes as a result of the pandemic," said Estes President and CEO, Rob Estes, "but our ability to pivot quickly is one of the many reasons we continue to have one of the best Final Mile home delivery solutions in the industry."
Estes increased its revenue by 8.2 percent in 2020, and is one of only eight of the top 25 LTL carriers to experience revenue growth last year. According to Satish Jindel, president of the transportation research and consulting firm, SJ Consulting Group, Estes' rapid revenue growth "validates that retail can be a growth sector for even LTL carriers, in addition to the parcel industry."
About Estes Express Lines
Estes is the largest, privately-owned freight carrier in North America. As an asset-based transportation and custom-logistics solutions provider, Estes delivers responsive freight solutions across a vast regional, national, international, and global footprint. The Richmond, VA-based, fourth-generation company has 90 years of freight shipping expertise and has worked through the decades to build a robust transportation network, a reputation for financial stability, and an award-winning safety record. Estes offers comprehensive freight shipping solutions, including Less Than Truckload (LTL), Volume and Truckload, Time Critical Guaranteed, Custom Shipping and Logistics, and Final Mile.