Estes Works To Meet Evolving Needs of Final Mile Customers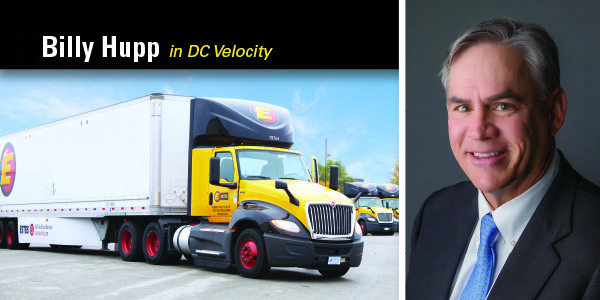 Richmond, VA— Estes is featured in DC Velocity for its commitment to meeting the evolving needs of its Final Mile customers in the wake of the COVID-19 pandemic.
Click here to read more about how Estes' flexibility and focus on capacity is helping deliver an improved Final Mile experience.
About Estes Express Lines
Estes is the largest, privately-owned freight carrier in North America. As an asset-based transportation and custom-logistics solutions provider, Estes delivers responsive freight solutions across a vast regional, national, international, and global footprint. The Richmond, VA-based, fourth-generation company has 90 years of freight shipping expertise and has worked through the decades to build a robust transportation network, a reputation for financial stability, and an award-winning safety record. Estes offers comprehensive freight shipping solutions, including Less Than Truckload (LTL), Volume and Truckload, Time Critical, Custom Shipping and Logistics, and Final Mile.