Estes Recognized as a Top Green Supply Chain Partner by Inbound Logistics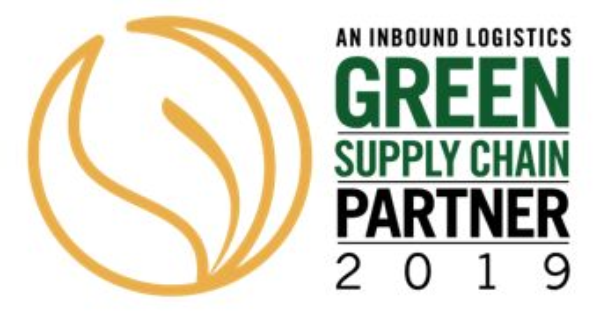 Richmond, VA — Freight transportation leader Estes Express Lines has been awarded Inbound Logistics' 2019 G75 Green Supply Chain Partners Award, recognizing them as among the top 75 companies that go above and beyond to help shippers maintain sustainable, eco-friendly supply chain operations.
Several of Estes' green initiatives influenced this recognition, including the company's:
Reduction of greenhouse emissions
Implementation of reuse and recycling programs
Reduction of energy and fuel consumption
Use of sustainable source materials
Installation of energy-efficient lighting
Estes has also installed solar power systems at four of its terminals, and more installations are planned for other locations. Meanwhile, the company reuses and recycles materials to conserve resources and keep waste from landfills, utilizes cleaner fuels for its fleet, and employs tools and strategies to improve its vehicles' fuel efficiency.
"We're honored to receive this recognition from Inbound Logistics," said Estes' President and CEO Rob Estes. "Our green initiatives are integrating sustainability into our enterprise freight solutions, and we appreciate that the industry is noting our progress."
About Estes Express
Estes is the largest, privately-owned freight carrier in North America. As an asset-based transportation and custom-logistics solutions provider, Estes delivers responsive freight solutions across a vast regional, national, international, and global footprint. The Richmond, VA-based, fourth-generation company has nearly 90 years of freight shipping expertise and has worked through the decades to build a robust transportation network, a reputation for financial stability, and an award-winning safety record. Estes offers comprehensive freight shipping solutions, including Less Than Truckload (LTL), Volume LTL, Truckload, Time Critical, and Final Mile.
About Inbound Logistics
Since its inception in 1981, Inbound Logistics' educational mission is to illustrate the benefits of demand-driven logistics practices, give companies the knowledge to help them match the inbound flow of materials to their demand, and align their business process to support that shift. Inbound Logistics offers real-world examples and decision support to guide businesses to efficiently manage logistics, reduce and speed inventory, and offset rising materials and logistics costs, supporting business scalability and change management across their value chain. More information about demand-driven logistics practices is available at www.inboundlogistics.com.